Thank you for contacting Gold Roofing, Inc., a representative will contact you shortly.
CERTIFIED QUALITY ASSURANCE
MEET OUR STAFF
William R. Goldsberry Jr.
Owner/President
Bill Goldsberry established Gold Roofing, Inc. on April 29th, 1996. As a local business owner, Bill is especially proud of the strides Gold Roofing has made in the industry as a whole. He has built a phenomenal staff that has rallied behind his philosophies to establish the ideal culture he was aiming for in the roofing industry. Our goals and focus are: exceptional customer service, superior installation, and a desire to serve our community-standing out amongst the trade. As a native of Colorado, Bill is very community oriented. Gold Roofing is active in supporting many sports programs for our local youth.
4-H is near and dear to Bill's heart and he is a great sponsor of 4-H as well. Bill is "hands on" in the business and oversees every aspect of Gold Roofing.
---
Jason Denney
Dispatcher
Jason Denney is a great asset to our process. He coordinates the new construction and reroof crews to their jobsites. He works hard at keeping the demand for timeliness and production in sync.
We appreciate his abilities to communicate with the crews to explain builders and homeowners needs, as well as focusing on the quality Gold Roofing has established and continues to provide
---
Tanner Goldsberry
Service Manager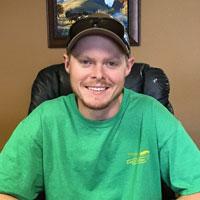 Tanner is in charge of organizing and prioritizing our service calls. His knowledge of the service aspect is invaluable to our customers and Gold Roofing as a whole.
He provides the customer care we aim for and the feedback from customers about Tanner is second to none. He exemplifies Gold Roofing's motto "We Install Quality and Confidence"!
---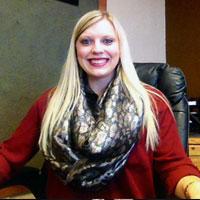 Tatum Denney
Office Manager
Tatum Denney is instrumental in overseeing the team. She has created an environment that exceeded our expectations on thoroughness and efficiency. She takes care of the day-to-day operations of the business. She has also obtained great knowledge in insurance claims processing and assists the Production Team through the claims process to make sure our customers are installing a roof that has all the aspects they are entitled to; through the premiums they pay. She understands the communication level that is needed to make the claims process run smoothly, to minimize the stress of the procedures.
---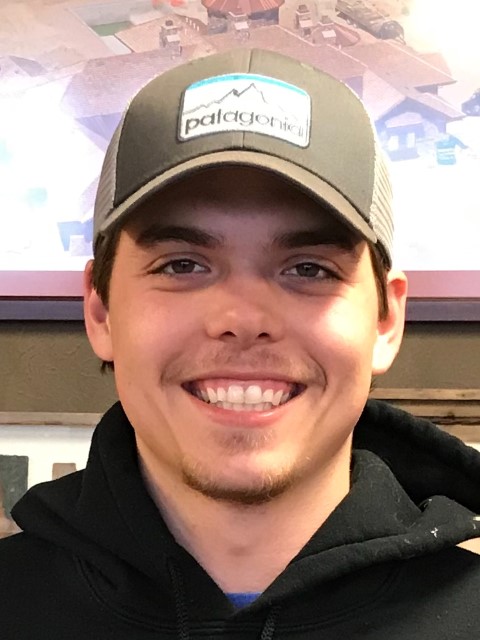 Lane Berndt
Service Technician / Project Coordinator
Lane adds a special level of genuine care and quality to our service and Project Coordinator teams. Our customer feedback has been exceptional on Lane due to the type of service he provides to our customers for their roofing repairs and replacements. We count on Lane to continue to leave his legacy in service with this same type of care and we know you can count on him too.
---
Mark Buchmeier
Project Coordinator
Mark's attention to detail makes him an exceptional piece of our process. By nature, he is a perfectionist, so it is easy to count on him to oversee projects. He keeps the project flowing so our schedule has minimal disruption.
---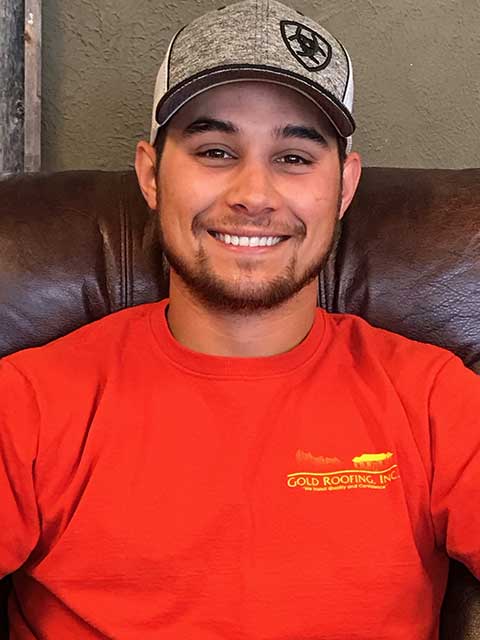 Kane Bartram
Quality Control Specialist / Service Technician
Kane brings an element of calm to the team. He is effectively organized and Gold utilizes his skills to bring the customer care goals we set as a company into full swing. You will meet Kane if you have a repair or a quality control check set up. You will be able to rest easy that your expectations will be met.
---
McCall Leeman
Office Assistant
McCall helps with the day to day running of the office. She works hard on keeping the office organized and well maintained. McCall brings a cheery and positive attitude to any situation. She is willing and able to help at any time. Teamwork and communication are very crucial here at Gold Roofing. McCall strives every day to fulfill her duties and meet the standard of Gold Roofing. She believes in and stands behind our motto We Install Quality and Confidence.